Making a simcha? Chabad House may be the ideal venue!
Our beautiful hall is available for hire for all kinds of events such as Bat Mitzvah Parties, Receptions, Engagement 'L'chaim's, Birthday Parties, Sheva Brochos, Brit Milah and more.
Whatever you are planning we have the facilities and space to make the event perfect for you. The Chabad House has two different areas for you to choose from for your event, both of which are available to you when you hire the venue and can be used separately or in conjunction with one another.
 Located in the heart of Hendon's Jewish Community
 Plenty of local street parking
 Full crockery available
 Includes tables, chairs and mechitzas
 Large, fully functional fleishig kitchen (small milchig kitchen)
 Reasonable rates
Contact Devorah on 020.8202.1600 or 44-7832-722-498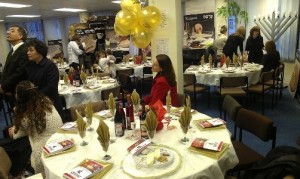 Larger Room: 10/11 round tables = max 100 seated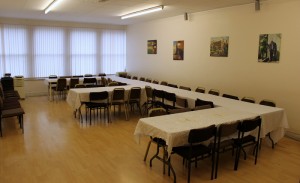 Smaller Room: 600 sq ft: 6/7 round tables =max 60 seated