Rabbi Gershon & Mrs Esther Mindel Overlander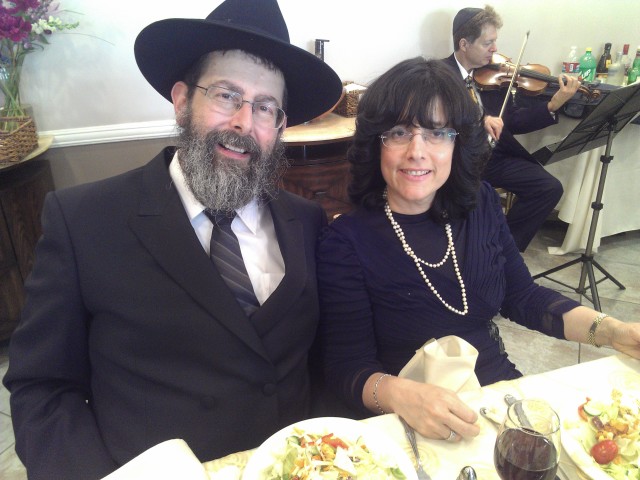 Hailing from Golders Green, the Rabbi studied in the Yeshiva in Morristown, receiving his rabbinical ordination. Working in outreach for over 25 years he has created close ties with the London Jewish Community.
Originally responsible for the Jewish life of a number of universities in London, arranging Sukkahs, Passover Sedarim and many other programmes for Jewish students, he took the step up to establishing the Chabad House of Hendon in 2004.
Esther Mindel Overlander grew up in Ohio and California. She holds a degree in Social Work from California Polytechnical college of Pomona and went to business coaching school as well. She worked in Jewish Family Services in Los Angeles, taught Special Education for many years and ran a licenced play group for five years. She was the Executive Director of Garden of Palms – a popular home for Assisted Living in Los Angeles. She came to London in 2013 after marrying Rabbi Overlander and is Co-Director of Chabad of Hendon.